SINGLE VISION
SYNC III
Sync III lenses have the suitable distance power for everyday use and a 'boost zone' at the bottom of the lens, optimized to meet today's patients' needs. The boost zone has a slightly increased power, helping the eye muscles to relax and focus more easily, thus Sync III lenses wearers will benefit from Relieved digital eye strain and enhanced visual comfort throughout the day.
Product benefits:
-          Sync III is designed to meet the needs of a wide target of digital device users
-          3 power boost options are available for different user profiles
-          Sync III lens version determination is made easy with Sync iSelect app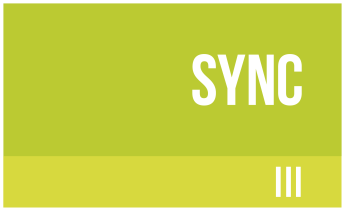 NULUX IDENTITY V+
Nulux iDentity V+ is adapted to the individual style of the spectacle wearer and promotes sharp vision in all directions with excellent visual acuity. Moreover, Hoya Vision's patented Binocular Harmonization technology takes into account the specific needs of each eye, ensuring optimal binocular visual performance.
Nulux iDentity V+ wearers will benefit from:
-          Clear and comfortable vision at all times
-          A superior product
-          A solution adapted to the patient's specific needs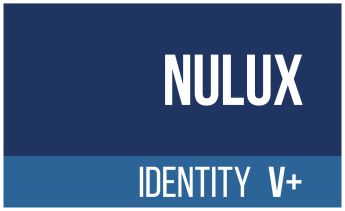 NULUX TRUEFORM
Nulux TrueForm lenses are designed to provide crisper and clearer vision when compared with standard single vision lenses. The flatter curves used as a template to create this lens design result in a thinner and flatter lens, improving aesthetic appeal. It is specially recommended for patients with higher power corrections.
Nulux TrueForm wearers will benefit from:
-          Wide and clear vision in all directions
-          Field amplification: reducing image deformation for mid to high astigmatism prescriptions
-          Reduced magnification and minifying effect for mid to high prescriptions
-          Significant aesthetic improvement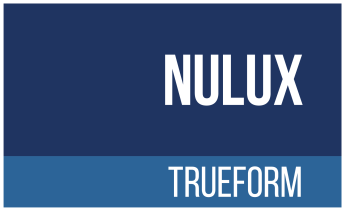 OCCUPATIONAL LENSES
WORKSTYLE 3
Recommended for wearers of premium progressive lenses (HOYALUX iD geometries) and those who frequently change viewing distances between VI and VP (example: from phone to computer).
Benefits:
Most premium progressive interior glass
Up to 6 m away
3 individualized designs that can be used according to visual preferences
Excellent intermediate and near field of view while preserving distance vision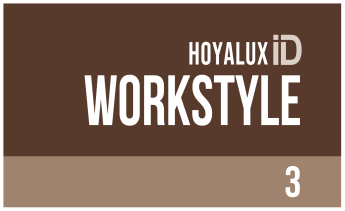 WORKSTYLE BUSINESS
Hoyalux WorkStyle Business is a quality choice for patients wearing mid-tier progressive lenses who would like to have greater visual areas when working on their computer, reading or switching between various digital devices.
Benefits:
Encourages more ergonomic positioning for wearers performing extensive computer work
Reduced digital eye strain symptoms due to the improved visual comfort at the near and intermediate distances
Visual stability due to the Swim and Sway Reduction technology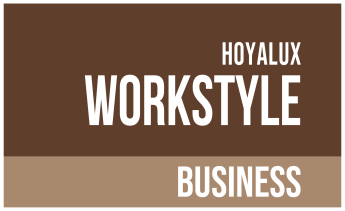 WORKSMART ROOM
Recommended for wearers of classic progressive lenses (example: Daynamic).
Benefits:
Accessible progressive interior glass
Up to 4 m away
Efficient in near and intermediate vision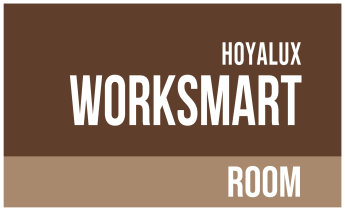 SUPERREADER
Recommended for unifocal lenses up close wearers who wish to increase their intermediate depth of field of view. Also, for people who use progressive lenses with with sustained static activity in intermediate or near vision.
Benefits:
Depth of field glass
2 degression values (SUPEREADER A: 0.75D SUPEREADER B: 1.5D)
Up to 1.2 m away
Efficient in near vision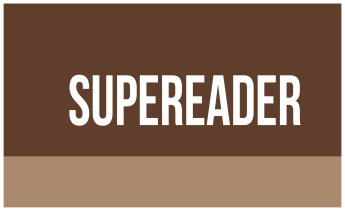 PROGRESSIVE LENSES
HOYALUX ID MYSELF
Hoyalux ID Myself is a tailor-made progressive lens, combining avant-garde technologies and human innovation. It offers excellent performance during all types of activities and helps spectacle wearers perform at their best. It has an unrivaled binocular performance, reducing distortion anlesd pitch effect, and has an improve near and intermediate field of vision as well as the gaze transition without affecting distance vision thanks to the AdaptEase Technology.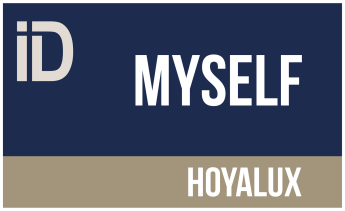 MYSTYLE V+
100% individualized – 100% modern
MyStyle V+ is a top-of-the-range product designed using the latest cutting-edge technologies. The prescription, lifestyle, and visual preferences of the wearer are all taken into consideration while designing MyStyle V+ lenses.
MyStyle V+ wearers will benefit from:
-          100% individualized lenses, easy to adopt
-          Effortless perfect focus
-          Excellent visual depth of field
-          Natural, stable and clear vision
-          A solution adapted to specific visual needs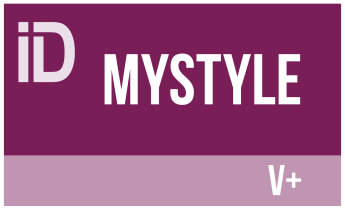 LIFESTYLE 3
Lifestyle 3 lenses are made using technologies that enable precise and effortless focusing (Binocular Harmonization Technology), exceptional binocular performance (Binocular Eye Model), and clear, natural vision in all directions and at all distances (iD FreeForm Design Technology).
LifeStyle 3 has one geometry for each profile:
-          Indoor: favoring near vision for reading and using digital devices.
-          Urban adaptable to all daily activities.
-          Outdoor: favoring distance vision.
LifeStyle 3 wearers will benefit from:
-          Better correction for maximum visual acuity and a sharper image
-          Wider range of visual fields at near and intermediate distances, ideal for reading and mobile device use
-          Stable natural vision even when the wearer is in motion
-          3 geometry options to suit lifestyle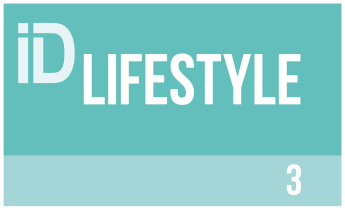 BALANSIS
Balansis is a progressive lens with advanced technologies: it has expanded fields of vision, fast zone-to-zone interaction and reduced pitching sensations with Double Surface Technology. It also has a consistent image stability thanks to the Stable View Enhancer. Moreover, Balasis lenses have improved vision at any distance and are comfortable while using digital devices thanks to the View Expansion Technology.
Balansis wearers will benefit from:
-          A wider field of vision with minimal image distortion, compared to conventional front-facing progressive lenses
-          A reduction in the pitching sensation associated with progressive lenses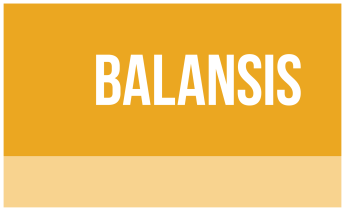 DYNAMIC
HOYA's dynamic lens ensured a comprehensive solution for a fast-paced environment.  Indeed, it uses the back surface freeform technology, providing the wearer a wider field of vision, a clearer view at close quarters with lesser eye movements.
-          Dynamic Summit: allows quick focusing from far to near and provides wearers with a natural head posture
-          Dynamic Premium: reduced swim and sway effect even when moving around and provides a wider field of field compared to standard lenses
Dynamic lens wearer will benefit from:
-          Natural head posture for near work
-          Two lens designs for selection catered to different visual requirements
-          Wide field of vision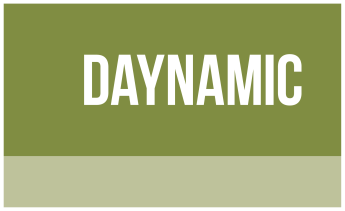 AMPLITUDE PLUS
Amplitude Plus Bifocal and multifocal lenses both address presbyopia and allow a smooth transition for wearers across the near, intermediate, and far distances. Because Amplitude Plus lenses do not have disruptive lines, they ensure a wider visual field for the wearer and precise power even at periphery of the lens thanks to the back surfaced lens-grinding technology.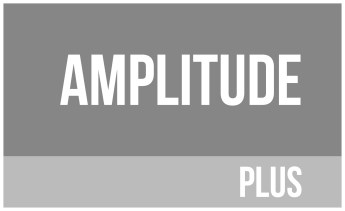 LENS MATERIALS
ULTRA-HIGH INDEX 1.74 (EYVIA)
As HOYA's quest for perfection never ends, you can now offer their lightest and most elegant glass material. Eyvia 1.74 is one of HOYA's most notable achievements in the range of high index materials and is internationally recognized for its exceptional optical qualities and ultra-thin properties.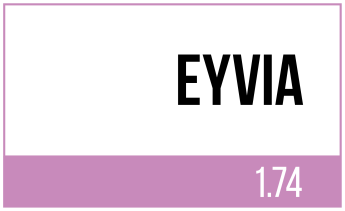 HIGH INDEX 1.67 (EYNOA)
Keep up to date with the latest fashion and design trends so your patients can too. Eynoa 1.67, HOYA's premium high index glass material, is thin and light but optically pure. It provides the ideal fusion of simplicity, comfort, and style.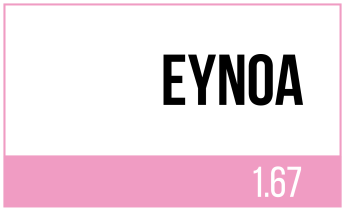 HIGH INDEX 1.60 (EYAS)
Eyas 1.60 is HOYA's most successful premium glass material and has been a bestseller for over 15 years. The success of Eyas 1.60 lies in its unique combination of qualities, ensuring reliability and ease of treatment as well as optical clarity and exceptional comfort.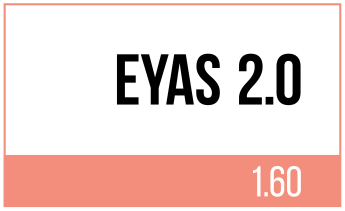 IMPACT RESISTANCE PNX 1.53
PNX 1.53 offers a sturdy, impact-resistant glass material. It is the material of choice for all those who lead an active lifestyle, including children, young people, sports enthusiasts or simply young people who are at the heart.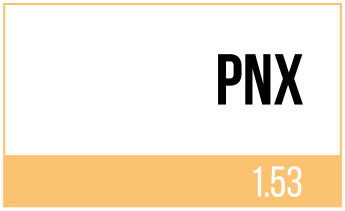 PLASTIC 1.50
With a refractive index of 1.50, this entry-level glass material is economical and durable while offering excellent optical correction properties. It is a great solution for patients with simple prescriptions on low potency.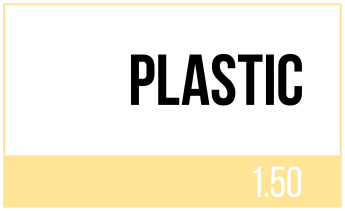 LENS COATINGS
HIVISION LONGLIFE
This coating is the perfect solution for anyone who is interested in purchasing Hoya lenses and keeping them in a good condition for years to come
Even after many years of use, the Hoya Hi-Vision LongLife coating keeps lenses safe and eyeglass wearers satisfied thanks to a special composition of various layers.
Hivison LongLife technologies:
Anti-reflective
Scratch resistant
Dirt repellent
Anti-static
Water repellent
HIVISON LONGLIFE BLUECONTROL
Bluecontrol is the optimal option for patients (including children, young adults, stay-at-home mothers, and pensioners) who frequently come into contact with digital screens throughout the day.
Benefits:
o Enhanced contrast, improving clarity and color perception
o Reduced glare for more comfortable and relaxed vision
o Offers a more comfortable and relaxed vision
o Reduced blue light, preventing eye strain and fatigue
Hivison LongLife Bluecontrol technologies:
o Anti-reflective
o Scratch resistant
o Dirt repellent
o Anti-static
o Water repellent
o Blue Control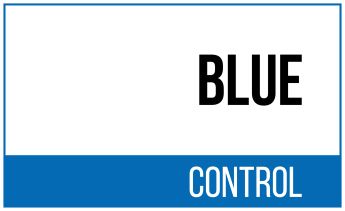 HI-VISION LONGLIFE UV CONTROL
Hi-Vision LongLife UV Control has been designed for all patients who want to protect their eyes. Blocking harmful UV from the eyes of the most vulnerable such as children, outdoor people and seniors.
Benefits:
Prevents UV ageing the eyes
Prevents UV damaging the eyes
Prevents against UV related eye disorders and diseases
Hivison LongLife UV Control technologies:
Anti-reflective
Scratch resistant
Dirt repellent
Anti-static
Water repellent
UV Control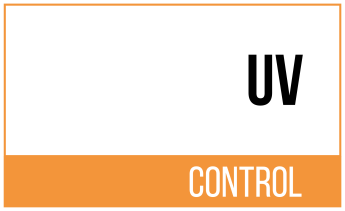 ANTIBACTERIAL
HOYA's Anti-Bacterial Coating is an easy lens addition to give your patient hygiene reassurance. It is perfect for patients who work in healthcare, those who are extremely hygiene conscious, or those who are experiencing eye infections.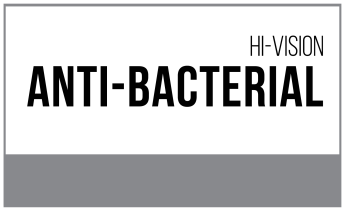 PHOTOCHROMIC LENSES
SENSITY 2
Sensitivity light-adaptive photochromic lenses let you provide comfort and versatility to your wearers. Today, Sensity 2 provides even more benefits, advanced technology, and superior features, including a 2x faster return of lenses to normal.
Sensity 2 quickly tints into category 3 solar glass and becomes clear again faster than ever – for optimal protection in all lights. Offer comfort, whatever the climate, season or lifestyle.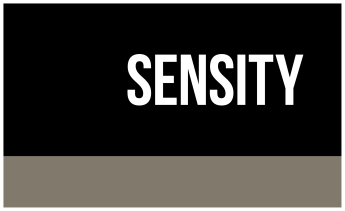 SENSITY DARK
Blades cycling, fishing, driving, golf, jogging… Sensity Dark lenses are perfect when spending time outdoors. Lenses darken intensely in response to UV rays and perceptible visible light.
Thus, Sensity Dark lenses provide optimal comfort when you are in a situation of intense light or high temperatures. They even tint behind the windows of a car. Even more spectacular: the lenses lighten quickly and become clear on the inside.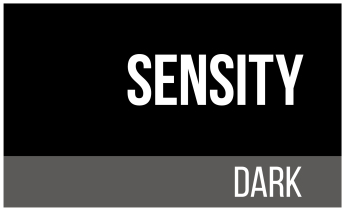 SENSITY SHINE
Thanks to the mirror treatment - which is more pronounced in the light and subtle inside – these lenses provide the wearer with a unique look. Sensity Shine is particularly intended for wearers concerned about fashion and trends, but also for those who are interested in its technical characteristics. Sensity Shine embodies the evolution of sunglasses with its mirror treatment and innovative darkening technology.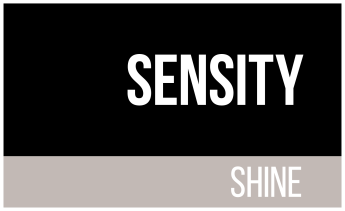 SPECIAL GLASSES
ENROUTE
For patients who spend prolonged periods behind the wheel of their car, EnRoute single vision and progressive lenses for driving can offer the visual support they need.
EnRoute progressive lens incorporates HOYA's renowned technologies: Integrated Double Surface Design for wider visual fields and fast switching between distances. Balanced View Control gives stable image perception in dynamic driving situations.