MEDICALS INTERNATIONAL IS A REGIONAL ORGANIZATION WITH 18 OFFICES SERVICING THE MENA REGION, CYPRUS AND TURKEY.
The biggest asset at Medicals International is its human resources, and we aim to ensure the best understanding and utilization of our product line to secure excellence in clinical outcome. This will not happen without properly trained individuals with competitive knowledge of the industry.
We are a team of over 250 employees including product, clinical application, and service specialists with backgrounds including business, engineering, and medicine among others. Our sales, service, and internal teams undergo ongoing training by local and international experts to ensure continuous education on the latest clinical advancements and best practices.
Our most important values at Medicals International are anchored in having a competitive edge, mutual respect, teamwork, constant personal and professional development, and service from the heart.
Senior Management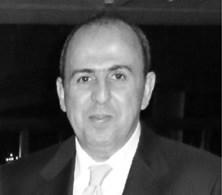 President & Founder
Walid G. Barake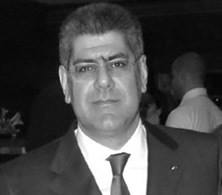 Sr. Vice President, General Manager MI Group
Jack Boulos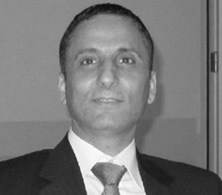 Sr. Vice President, Engineering & Product Management
Michel Kleib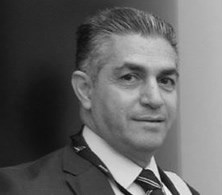 Vice President, Business Development
Nassim Haddad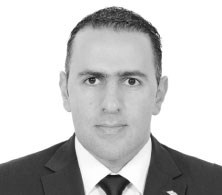 Vice President of Sales, MI Group
Majed Abou Arraj
Walid Barake is the President and Founder of Medicals International. Academically, Walid's studies involved Physics, Dramatic Arts, and finally a degree in Business from York University in Canada. His work background in the optical and ophthalmological fields dates back to 1990. Prior to that, he worked in the sales and marketing of paper and office supplies in the Middle East, East Mediterranean and in North America.
In 1994, he single-handedly established Medicals International, growing it to a major player in the Middle East region involving 18 offices, and servicing over 5000 customers in 5 different segments of the medical and optical industries.
His fascination with the sciences and commitment to excellence has been translated into an organization that prioritizes patient safety above all else, and this was made into a key mission at Medicals International.
Today, after more than 20 years, he continues to head the organization with a steadfast vision to make Medicals International a household name in the medical distribution industry for years to come.
Jack Boulos is the Sr. Vice President, General Manager of MI Group. Jack comes to us with an overall experience of over 27 years in the fields of finance and management.
Jack's experience involves various industries starting with banking (audit and accounting), then moving up to general managerial roles in an industrial group involved in tanning , dairy products, and retail.
Since he joined MI in 2005, Jack's role evolved from standardizing the legal and fiscal reporting at MI to various internal and financial buildups, especially related to overall fiscal reporting policies and overall business logistics.
Jack's academic background involves business and finance studies, as well as various industry accreditations.
Michel Kleib heads the after-sales, clinical application, and technical support departments of Medicals International, covering all of its product lines. He ensures that all practicing engineers and clinical application specialists at Medicals International have an excellent product understanding and are well equipped to meet any technical/clinical challenges.
With solid hands-on experience of over 22 years in the medical industry and highly accredited academic engineering credentials, Michel plays a vital role in defining the viability and technical legitimacy of every product Medicals International markets.

He leads a highly accredited engineering team that undergoes countless international trainings to ensure their competency in the market and continual education on the latest medical technologies.
Michel himself has completed extended training courses on excimer, femto-second, dental and ophthalmic lasers, ophthalmic diagnostic units, and critical care devices at different major international medical equipment providers.
Michel Kleib graduated from the highly competitive Lebanese University as a Biomedical/Electrical Engineer after having completed his Bachelor and Masters Degrees in Electrical and Electronic Engineering there.
Nassim Haddad leads the Business Development at MI.
Geared with a strong academic background in the fields of science and business and over 23 years of experience in sales, Nassim today holds a fundamental role in development and sales restructuring at Medicals International.
With his beginnings in the medical sales industry with ophthalmic giant Allergan (World's 2nd largest ophthalmic company and producer of world-renowned BOTOX®) holding sales and supervisory roles, Nassim joined MI after meeting Walid Barake at a local Lebanese optic shop back in 1995.
Today Nassim oversees the development operations of Medicals International across the region and addresses all tasks related to the startup of new offices with a special interest in the emerging markets.
Majed Abou Arraj is the Vice President at MI Group. Majed has over 18 years of experience in the fields of operations and management.
Majed started his journey at Medicals International back in 2001 and since July 2012, he took the responsibility to run our biggest operations in Saudi Arabia. In 2016, He led two major offices (Egypt and Saudi) and held the position of VP Operations.
Majed's academic background involves studies in Management Information Systems at the Lebanese American University and in Leadership Development at the prestigious Harvard University.
MEDICAL TECHNOLOGIES

ARJOHUNTLEIGH SOLUTIONS FOR CARE OF PEOPLE!
27 AUG 2018
Medicals International is proud to be a distributor of the world leader ArjoHuntlei